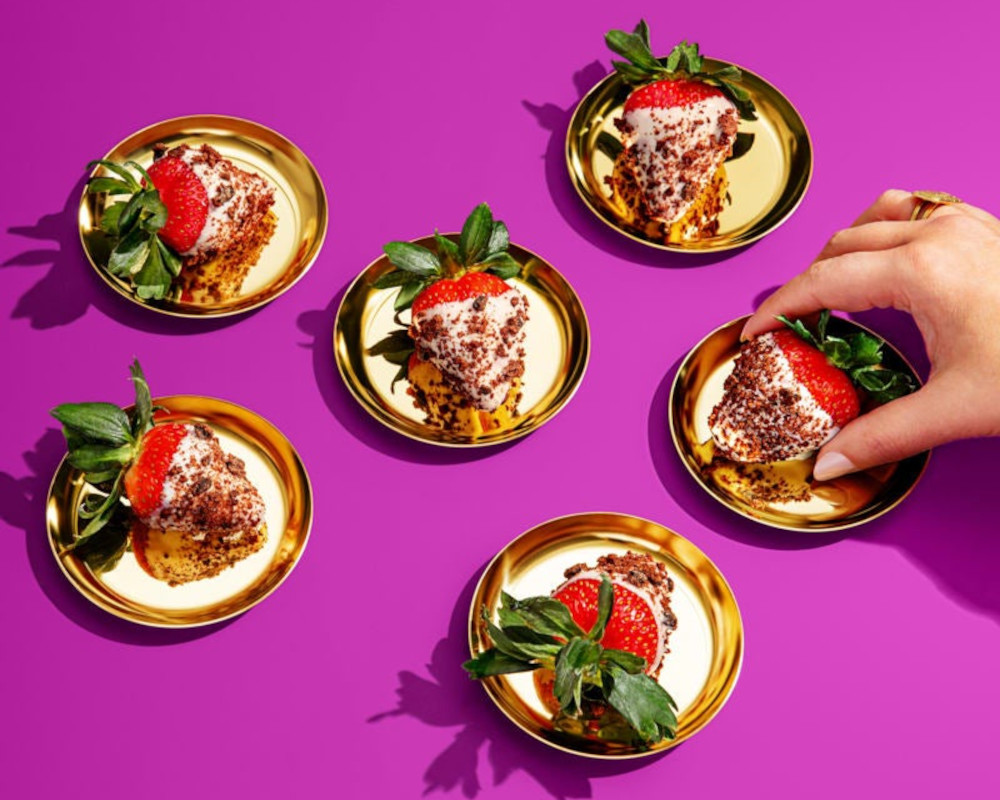 Get more recipes
White Chocolate & Brownie-Dipped Strawberries
Total 16 min
Prep 5 min
Cook 1 min
Serves 8
Ingredients:
WW x Sheila G's Chocolate Chip Brownie Brittle

17 gm

No-added sugar white chocolate baking chips

26 gm, about 1/4 cup

Strawberries

8 medium
Instructions:
Line a small sheet pan with wax paper or parchment paper.
With a rolling pin or metal can crush the Brownie Brittle into fine crumbs; place them in a small bowl. Place the chocolate chips in another small bowl; microwave according to package directions until melted.
Dip a strawberry in the white chocolate; spin it to coat part of the sides. Then dip the strawberry in the brownie crumbs; spin it to coat part of the sides. Place the coated strawberry on a parchment-lined plate; repeat with the remaining ingredients. Chill for 10 minutes.
Serving size: 1 strawberry
White Chocolate & Brownie-Dipped Strawberries
Weight Watchers
1 min
5 min
These 1 Point chocolate-covered strawberries get an update with crushed brownies and a white chocolate dip. They are the perfect Valentine's Day treat!
snack, dessert
Get more recipes