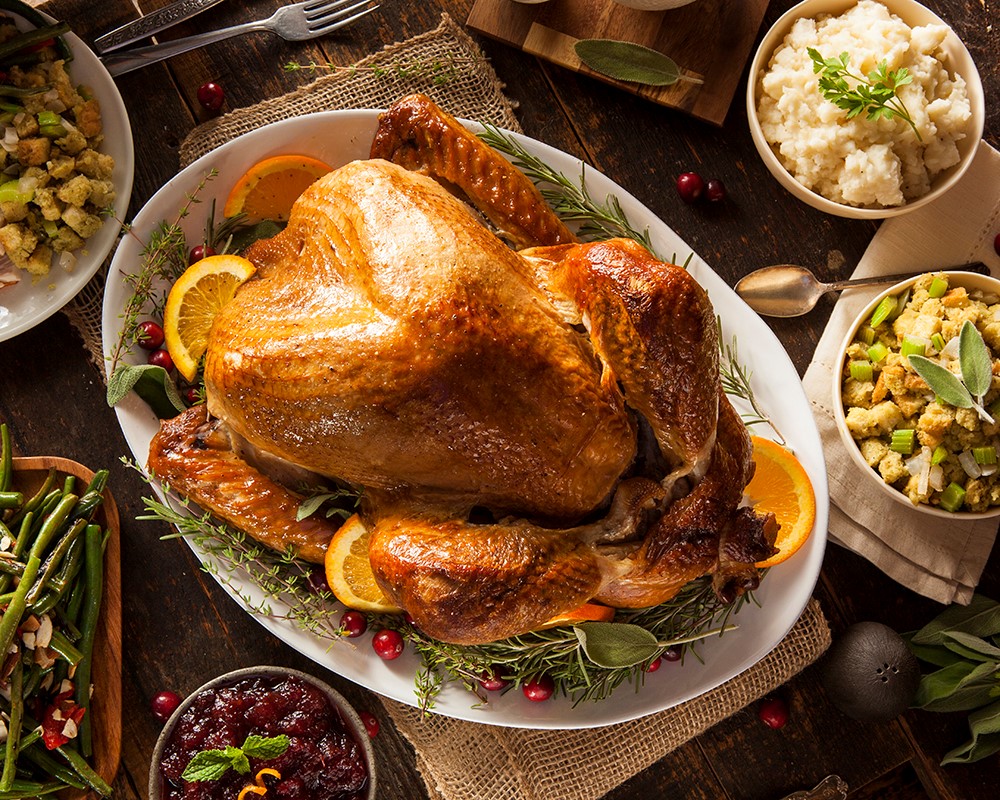 Get more activities
New Ways to Use Thanksgiving Leftovers
Thanksgiving dinner is over, and what's left is enough to feed a small army. First step: Play a dicey game of fridge Jenga. You know, the one where you attempt to balance the Tupperware of turkey on top of the milk while wedging the extra cranberry sauce between the eggs and orange juice without spills or cracks.
Once that's complete, may we suggest digging into the ideas and recipes below? We tapped WW's food editors and recipe creators for their best ideas on what to do with the Thanksgiving feast leftovers. In our opinion, they may be tastier than the main meal.
BUT FIRST, FOOD SAFETY. No more relying on the sniff test to determine if a dish is still edible. Food safety guidelines are clear: Store your leftovers in the fridge or freezer within two hours after cooking. Leaving leftovers to cool to room temperature can make them unsafe to eat. Then eat those leftovers within four days. That means by Tuesday morning, anything that hasn't been eaten should be tossed or frozen.
Start the day with a leftovers-packed breakfast.
Fill your omelet with turkey, stuffing, and Brussels sprouts, then top it off with a spoonful of cranberry relish.
Use up roasted vegetables in a frittata. Start with any basic frittata recipe and add whatever veggies you have on hand.
Make a smashed veggie hash with eggs. Chop up the vegetables and add cranberry sauce, potatoes, and any side dishes you like. Brown the ingredients in a skillet, then make small wells in the hash. Crack an egg into each well. Cover the pan and cook over medium heat until the eggs are cooked through.
Make a savory sandwich or wrap.
Shift your next BLT sandwich into holiday mode by swapping the bacon, lettuce, and tomato for cranberry, lettuce, and turkey.
Pile your favorites—stuffing, mash, turkey, gravy, all of it—on a tortilla or large lettuce leaf. Wrap and roll.
Spread whole-wheat bread with light mayo and Dijon mustard. Add reduced-fat Swiss cheese and leftover turkey or ham. Then top with chopped grape tomatoes and fresh arugula.
Why cook a plain ol' grilled cheese when you can add leftovers to the sandwich? Spread on cranberry sauce and then layer on a meltable cheese, red onions, and peppery greens, like arugula.
Stir up a pot of soup.
Don't throw out that turkey carcass! Those bones and bits are an excellent building block for a flavorful soup broth. Just add a little uncooked wild rice to the broth along with shredded turkey and chopped escarole. Season with salt, black pepper, and a squeeze of fresh lemon juice.
Try this light, easy-to-make turkey noodle soup: Boil chopped carrot and celery in a good chicken broth for five minutes. Add egg noodles and simmer until just cooked. Stir in shredded leftover turkey, frozen peas, and chopped scallions, then heat through.
Start with your favorite white bean soup recipe, then add cooked turkey and thinly sliced kale for the last 15 minutes of cooking.
Make it vegetarian.
Top a roasted sweet potato with cranberry sauce, and sprinkle with chopped fresh herbs and a little feta or goat cheese.
Purée butternut squash and white beans to make a delicious dip. It's great served with crudités!
Get more activities