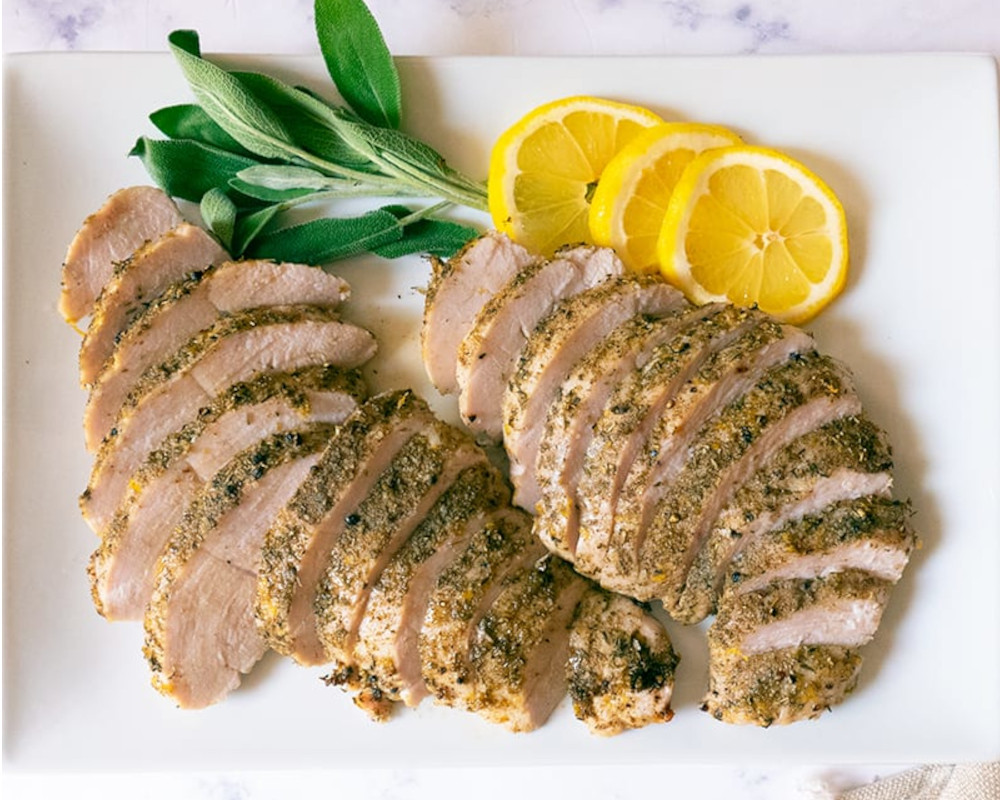 Get more recipes
Easy Lemon-Herb Turkey Tenderloin
1-2
PersonalPoints™ per serving
Total 45 min
Prep 10 min
Cook 30 min
Serves 6
Ingredients:
Uncooked boneless skinless turkey breast

1½ pound(s), 2 tenderloins

Olive oil

2 tsp

Lemon zest

1 Tbsp

Dried thyme

1 tsp

Kosher salt

¼ tsp

Dried sage

¼ tsp

Garlic powder

½ tsp

Black pepper

½ tsp
Instructions:
Preheat the oven to 400°F. Line a sheet pan with foil or parchment paper. Place the tenderloins on the pan; brush all over with the oil.
In a small bowl, stir together the lemon zest, thyme, salt, sage, garlic powder, and pepper; rub the spice mixture evenly over all sides of the tenderloins. Roast at 400°F until a thermometer inserted in the thickest part of each tenderloin registers 165°F, about 30 minutes.
Place the cooked tenderloins on a cutting board. Let stand for 5 minutes before slicing.
Serving size: about 3 oz cooked turkey
Easy Lemon-Herb Turkey Tenderloin
Weight Watchers
30 Minutes
45 Minutes
If you're hosting a small crowd for Thanksgiving, this quick-cooking turkey tenderloin for 1-2 PersonalPoints™ is an ideal option.
lunch, dinner
Get more recipes