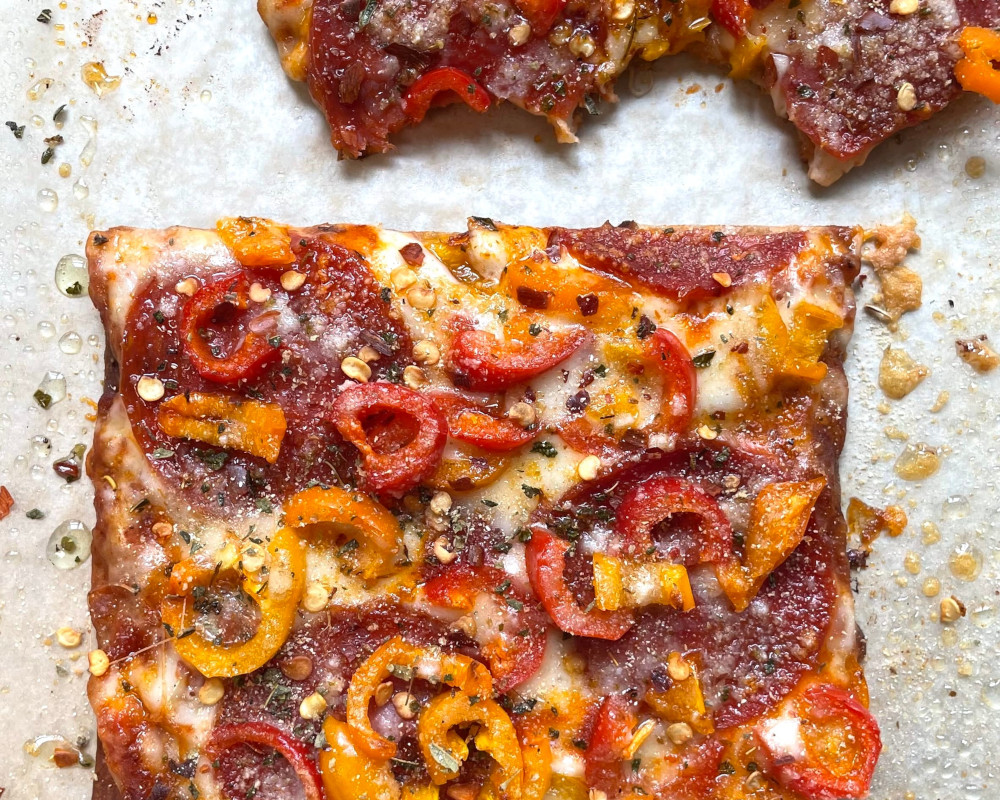 Get more recipes
Pepperoni Flatbread Pizza
Total 17 min
Prep 5 min
Cook 12 min
Serves 1
Ingredients:
Cooking spray

2 spray(s)

Damascus Bakeries All natural plain roll-ups

1 piece(s)

Store-bought pizza sauce

2 Tbsp

Part-skim mozzarella cheese

3 Tbsp

Turkey pepperoni

6 slice(s)

Sweet mini baby bell pepper(s)

3 item(s), seeded and thinly sliced

Grated Parmesan cheese

1½ tsp
Instructions:
Preheat oven to 425°F. Line a baking sheet with parchment paper. Coat the paper with cooking spray.
Place the flatbread on the lined baking sheet. Spread the sauce all over the flatbread. Top with the mozzarella, pepperoni, and then peppers. Lightly coat the top with cooking spray. Sprinkle with the Parmesan.
Bake for 10 to 15 minutes, until edges are golden brown and cheese is melted. Season with crushed red pepper, Italian seasoning, and/or garlic powder, if desired.
Pepperoni Flatbread Pizza
Weight Watchers
12 min
5 min
This quick, 5 Points Pepperoni Flatbread Pizza recipe is perfect for those busy days when you need a fast meal or snack.
lunch, dinner, snack
Get more recipes