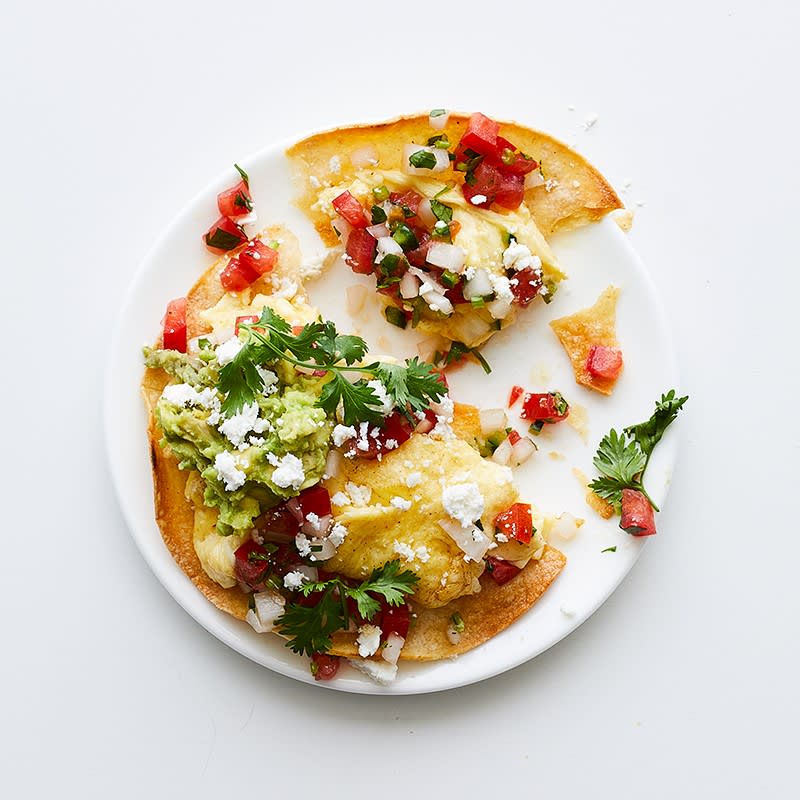 Get more recipes
Scrambled Egg Breakfast Tostada
2-7
PersonalPoints™ per serving
Total 12 min
Prep 10 min
Cook 2 min
Serves 1
Ingredients:
Cooking spray

2 spray(s)

Egg(s)

2 large egg(s)

Table salt

1 pinch(es)

Black pepper

1 pinch(es)

Corn tortilla(s)

1 medium

Salsa sauce

2 Tbsp

Homemade guacamole

2 Tbsp

Crumbled queso fresco cheese

1½ Tbsp

Cilantro

1 Tbsp, torn, for garnish
Instructions:
Scramble eggs in a nonstick skillet using cooking spray (using salt and pepper, if desired).
Top tortilla with scrambled eggs; season with salt and pepper (optional). Top with salsa, guacamole and queso fresco; sprinkle with cilantro.
Serving size: Makes 1 serving.
Scrambled Egg Breakfast Tostada
Weight Watchers
2 Minutes
10 Minutes
This Mexican-inspired Scrambled Egg Tostada is so fast and delicious you will never miss breakfast again.
breakfast
Get more recipes