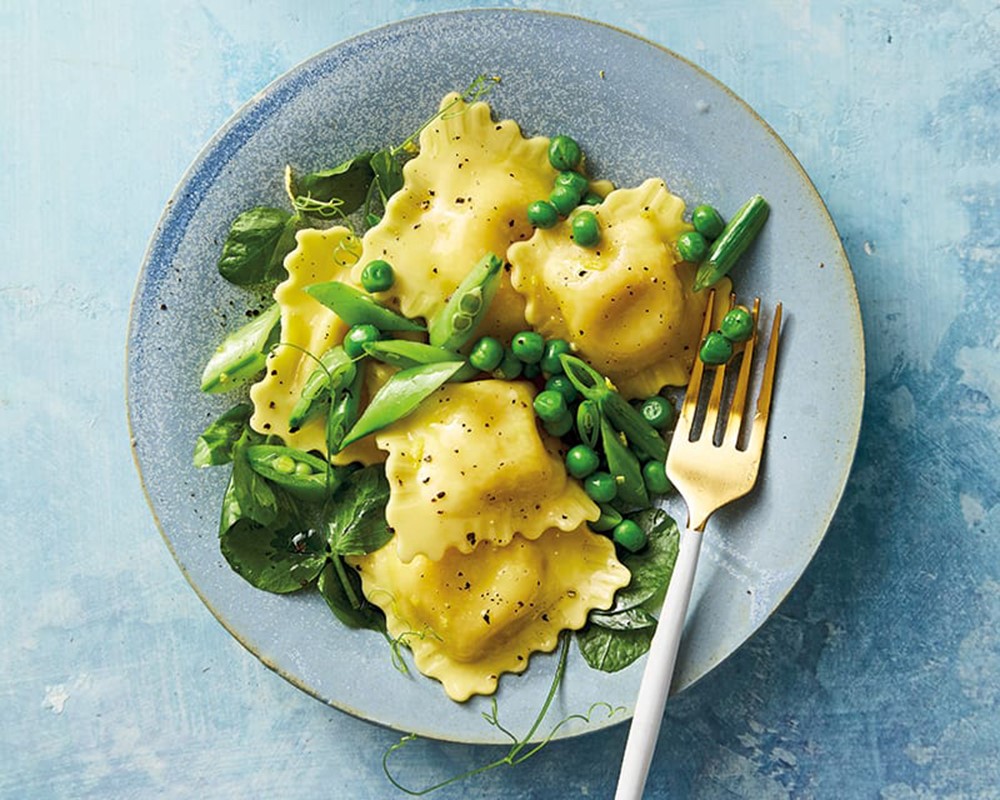 Get more recipes
Two-Pea Ravioli
8
PersonalPoints™ per serving
Total 20 min
Prep 10 min
Cook 10 min
Serves 4
Ingredients:
Frozen cheese ravioli

12 oz

Uncooked sugar snap peas

8 oz, trimmed (or frozen snap peas)

Frozen green peas

1 cup(s), thawed

Lemon zest

1 tsp

Fresh lemon juice

1½ Tbsp

Extra virgin olive oil

1½ Tbsp

Kosher salt

½ tsp

Black pepper

½ tsp
Instructions:
Bring a large pot of water to a boil. Cook the ravioli for 3 minutes. Add the sugar snap peas and cook for 2 minutes. Add the green peas and cook until the ravioli are tender and the sugar snap peas are crisp-tender, about 1 minute. Drain.
In a large bowl, stir the lemon zest and juice, oil, salt, and black pepper. Add the ravioli mixture and toss gently to coat.
Serving size: 1¼ cups
Two-Pea Ravioli
Weight Watchers
10 Minutes
10 Minutes
TThis 8 PersonalPoints Ravioli is spring on a plate, from the citrus zest to the pops of greenery.
dinner
Get more recipes